immagine: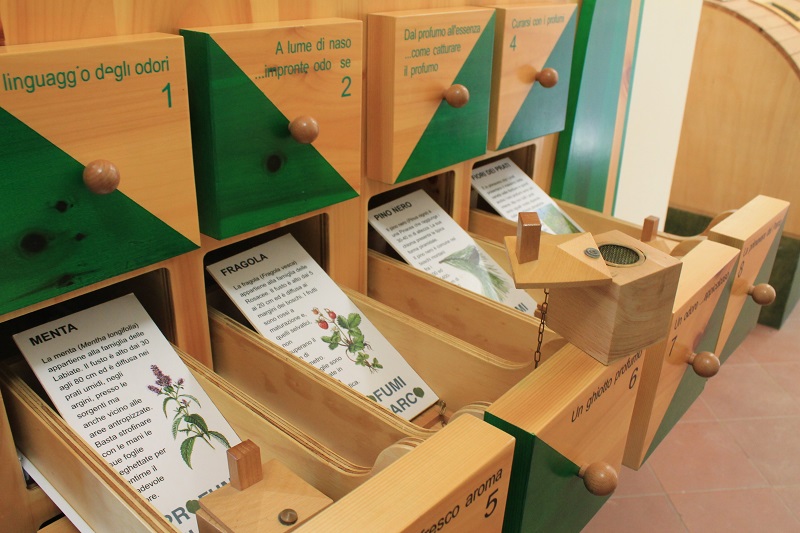 The Apennine fauna
The theme of the Premilcuore Visitor Centre is the fauna that populates the woods, the clearings and the waterways of the Park territory.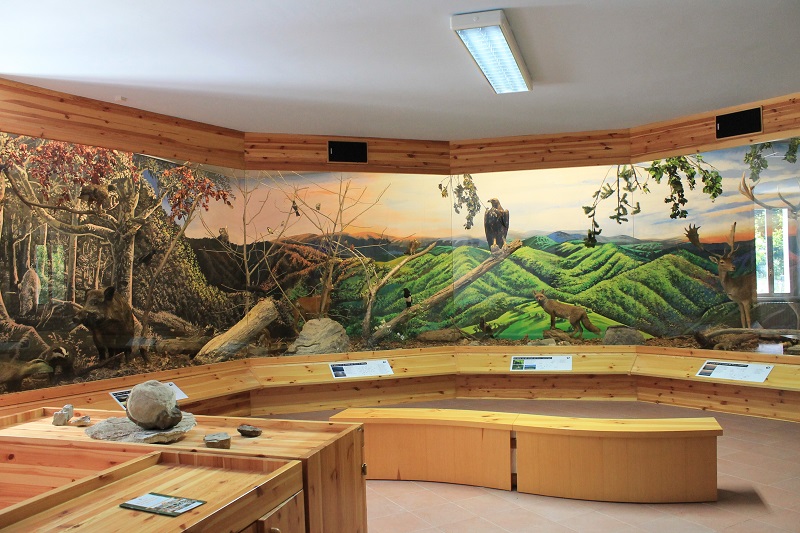 Following the traces of a marten, we start the visit to the Centre, where we can find the Plastic Room and the Learning Room, where the shape of a dead tree houses a few species of birds. The Wardrobe of sounds and signs hides surprises regarding the animals of the Park. The pawprints of a badger accompany the visitors to the Tree of the Senses, which stimulates direct contact with objects of nature through touch, and the Closet of Scants, a pleasant setting that allows the discovery of the fragrances of the local flora through their scents. Continuing, we reach the "Museum of the fauna of the Crinale Romagnolo", with a great diorama representing life in the woods. Following the tracks of a wolf we then arrive in the Educational Laboratory, where the children come into contact with the reality of nature through educational games and experiences of environmental education.
Near Fiumicello, discover the "On the tracks of mankind" Nature Trail: a path dedicated to the discovery of traces of the peasant world that populated these areas, now almost uninhabited with the exception of the Mengozzi Mill which is completely renovated.
Services offered:
- bookshop;
- guided tours for schools and groups, integrated with excursions in the territory;
- tourist information office;
- Museum of the fauna of the Romagna ridge;
- Room for temporary exhibitions;
- Educational workshop.