Immagine: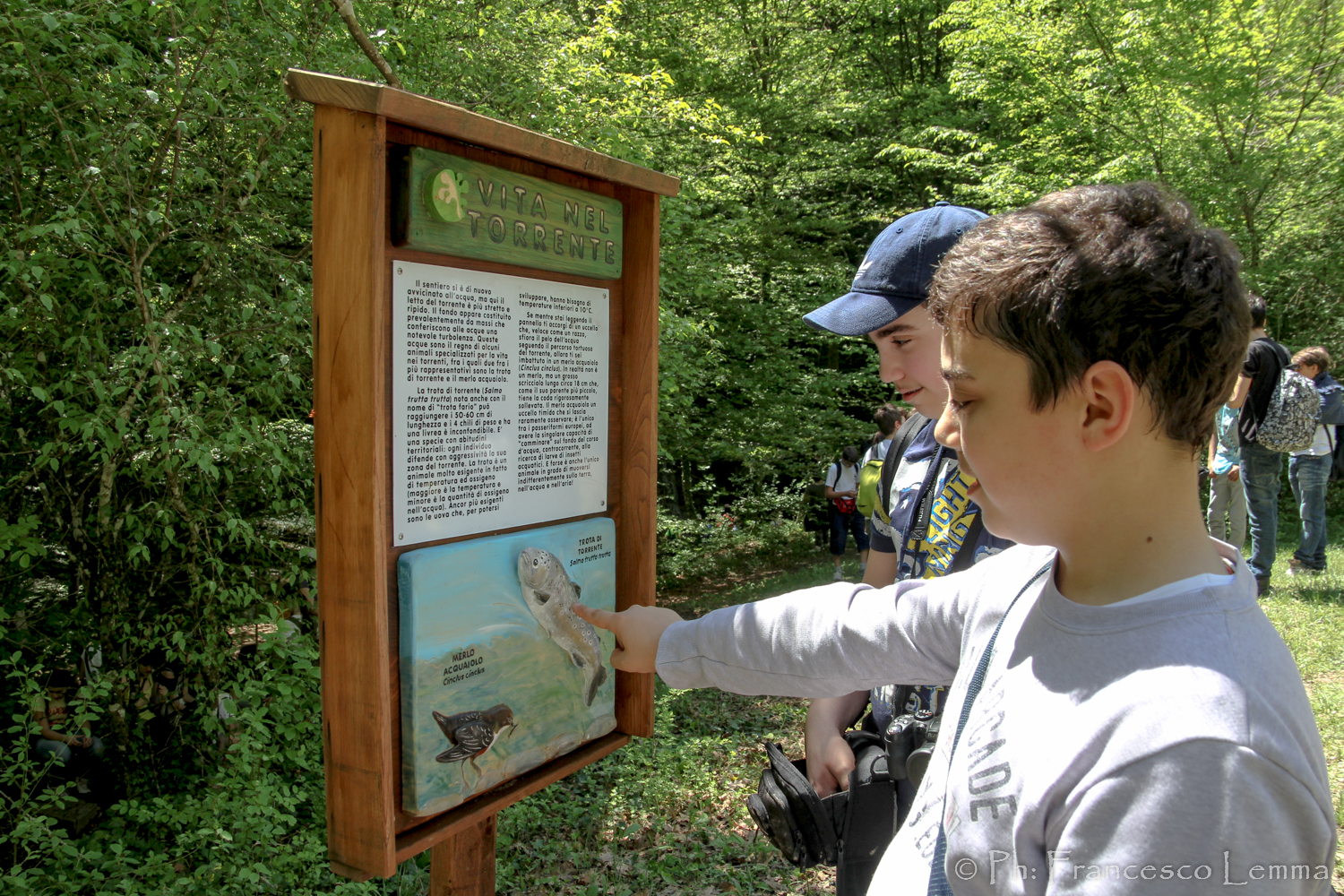 9 routes to discover the Park
The "Nature Trails" are simple paths, along which pre-arranged observation points along with illustrative bulletin boards, ranging from the geomorphological structure of the territory to the vegetation, the fauna, and the history of the places are located.
They are therefore ideal for anyone approaching hiking and wanting to make use of an instrument of first knowledge of the territory. Going through the Nature Trails means letting yourself be guided by the observation of nature, discovering details and elements that many times you do not pay attention to, but which allow you to know and understand the naturalistic aspects of the Park and the history of these places.
Nature Trails are therefore an invitation for observation, for the conscious use of the protected area.
Acquacheta The valley and Dante's waterfall
La Verna Nature, history, spirituality
Badia Prataglia The beechwood
Camaldoli Woods and trees
Campigna The silver fir and fir woods
Castagno d'Andrea The chestnut civilization
Fiumicello The Mengozzi windmill and traces of early man
Ridracoli A valley, a lake, and centuries of history
Lago di Ponte Nature and the shapes of the territory
The Park has published the box set containing a descriptive card for each of the 9 nature trails, holding all the information needed to enjoy a walk along the path in full autonomy. The cards contain a map of the route and a detailed description of the interpretative points that can be found along the itinerary. > Paths & Nature
> The
PNFC trekking mapp
is also available, an App dedicated to Park's paths even in offline mode;