immagine: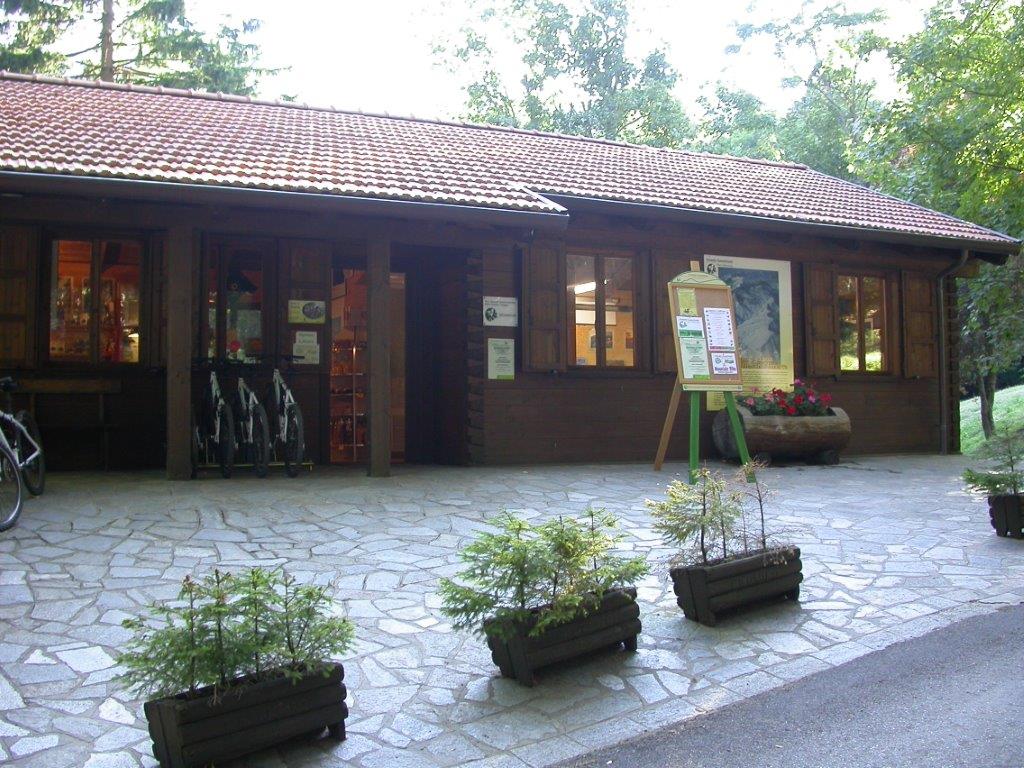 "La Villetta" Information Point of Campigna
In Campigna there is the "La villetta" Park Information Point, where one may receive informative material, buy publications and gadgets of the Park, and book excursions. Adjacent to the reception there is a projection room, also used for informative and conference events. The location of the Information Point, practically inside the forest, makes it an ideal starting point for excursions and walks, considering that several paths depart from Campigna. In particular, just near the Information Point there is the Nature Trail (the white fir and the firs) that develops inside one of the Park's most evocative woods, and a highly accessible path (with beaten track and captions in braille) called "A path for all the senses". This path is located on the Viale del Granduca di Campigna and is divided into 10 positions located on a 350 m path. Not far from the Information Point is the Forest Museum, dedicated to Guido Campadelli.
Things to visit in the area: the splendid plateau of S. Paolo in Alpe, located on the ridge that divides the Bidente valley of Ridracoli from the valley of the Bidente di Campigna; Mount Falterona and Monte Falco; Corniolo, a small mountain town where you can admire a large sixteenth-century altarpiece by Giovanni Della Robbia in the parish church. Three kilometres from Corniolo, one may see the Botanical Garden of Valbonella.
342 3016319