Immagine: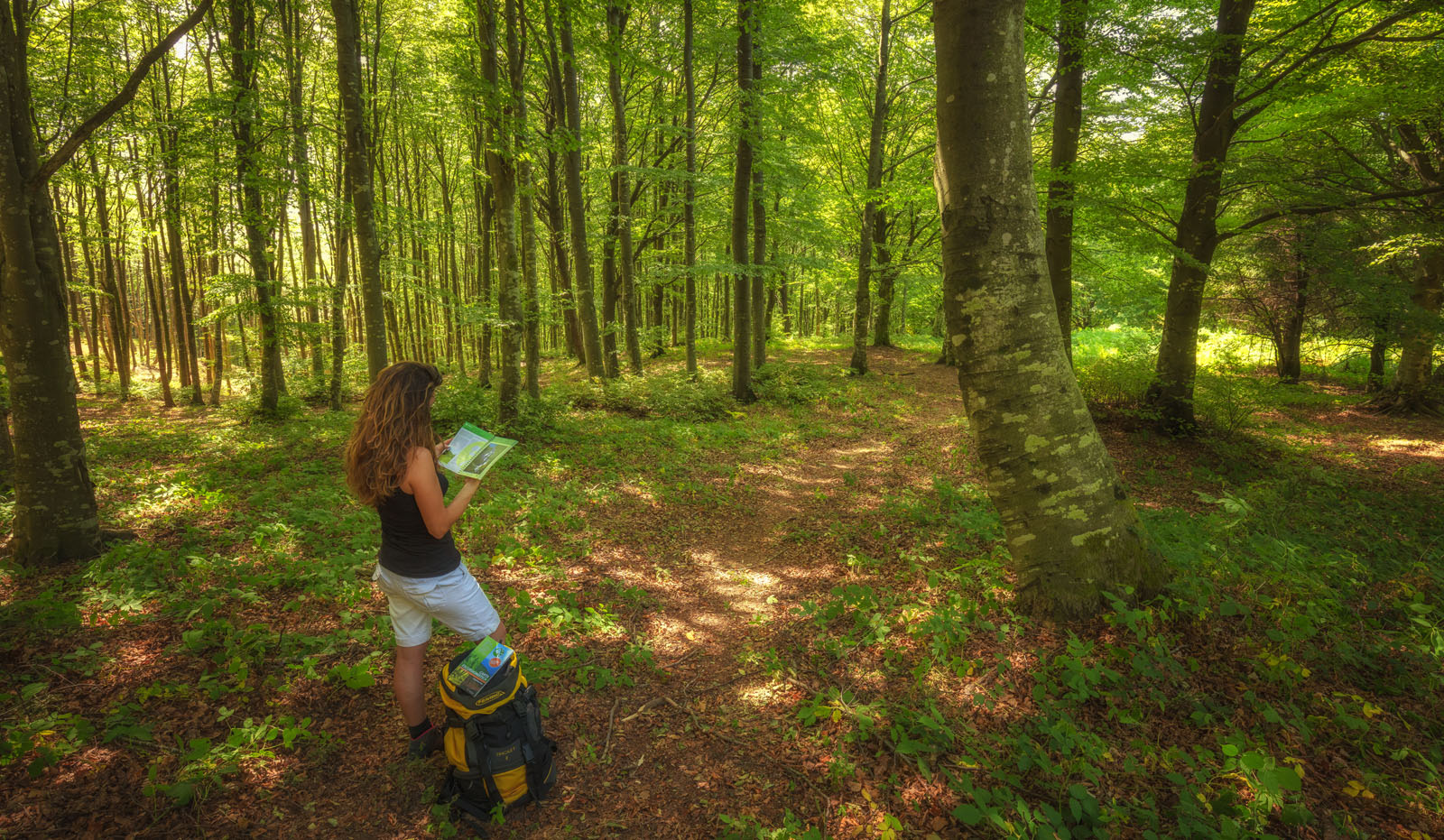 Walking is the best way to visit a protected area: as a matter of fact, when walking the environments, the landscape, traces of animals, signs of history, and details that otherwise would not be noticed can be viewed in detail. The territory of the Foreste Casentinesi National Park, with its network of over 600 km of trails, offers endless hiking opportunities for everyone and in all seasons, a wide choice of routes, with different lengths, degrees of difficulty, and natural environments crossed.
> An indispensable accessory for every hiker is the Map of the Park Trails in 1: 25.000 scale;
> A number of excursion proposals can also be consulted on trekking.parcoforestecasentinesi.it;
> An online map is available online with excursion suggestions on maps.parcoforestecasentinesi.it;
> The PNFC Trekking mApp is also available (Android - Ios), an app dedicated to hiking enthusiasts, allowing to "navigate" the Park's trails even in offline mode;
> The Park has published the Walking in the Park Guide, in two volumes  (volume 1 - volume 2) and illustrating a total of 54 routes, designed specifically for hikers. In the two volumes, in addition to the map and a detailed description of the routes, all the characteristics of the itineraries are indicated, such as length, height, difficulty, necessary time and recommended period, as well as any support structures, things to see and much more. It is possible to download the gpx tracks of the paths of "On foot in the Park - vol. 1" and "On foot in the Park - vol. 2".
All hikers are advised to pay attention when walking along the paths and to report any critical issues encountered.