immagine: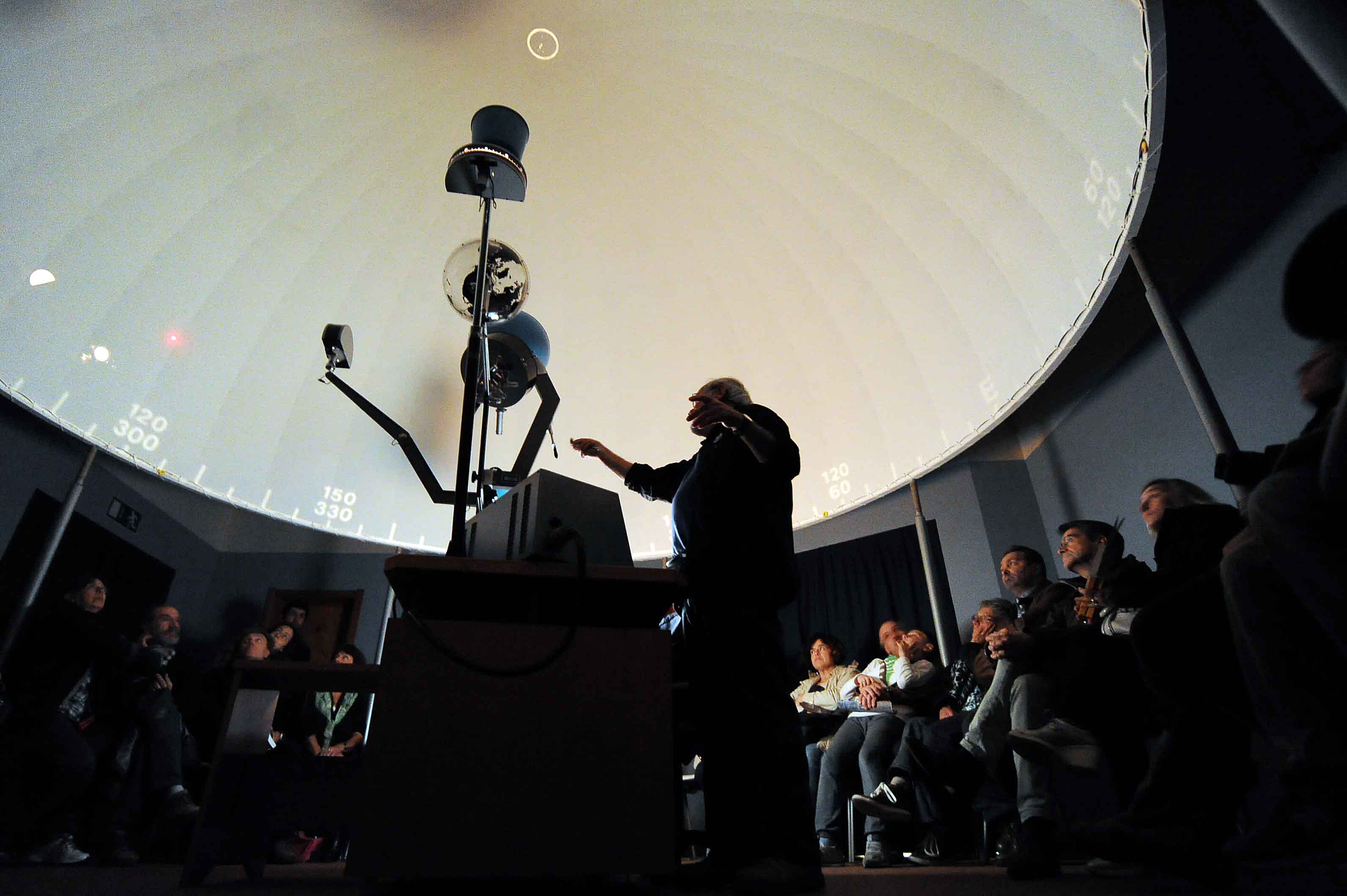 The planetarium reconstructs, in a room with a special dome, the celestial vault as we would see it outdoors, in a place far from the annoying lights of the city.
Playing with the celestial sphere and simulating space and time shifts, discovering the northern sky in the various seasons, we can recognize the constellations, the motions of the stars, the Moon, the Sun, and the planets, and you can learn to orient yourself with the stars.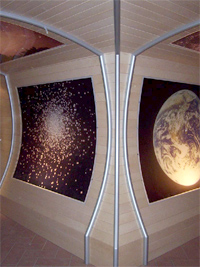 …AND MUCH MORE: The Centre has support instruments and teaching materials: tools for measurements and observations, slides, videos, CD-ROMs, software, magazines, books and informative material. The large outdoor square can be used for experiments on the motion of the Sun and hosts the terrace of the Sun, a series of educational tools that allow the determination of the height of the Sun on the horizon, the identification of the passage to the meridian and to the equinoxes, the measurement of time.

THE EVENTS 
In the winter months the activities of the Park Planetarium are mainly dedicated to groups and school groups, and the opening of the structure is possible only by reservation. In March, the informative evenings will begin, continuing for all of Spring and Summer on a monthly and/or fortnightly basis.
During the months of July and August, some night excursions for direct observation of the sky are added to the informative evenings (weekly). In Autumn, astronomy enthusiasts can expand their knowledge thanks to the Astronomy Course.
> Look at event calendar 2018

FOR SCHOOL
The teaching activities are entrusted to experienced and specially trained amateur astronomers, and are calibrated to the degree of learning of the students, with the possibility of using the Centre throughout the course of study for further study of the topics.
The Planetarium, located near the historical centre of Stia, can be included as a didactic proposal in a wider scope of environmental projects with a visit to the National Park or to the town of Stia and its museums.
Furthermore, it is possible to carry out customized didactic projects, modulated on several events to be chosen among those offered, for the construction and use of instruments for the measurement of time and orientation.

INFORMATION:

335 6244440
cv.planetariostia@parcoforestecasentinesi.it

Information Office 0575/503029
promozione@parcoforestecasentinesi.it
Indirizzo e-mail protetto dal bots spam , deve abilitare Javascript per vederlo
Indirizzo e-mail protetto dal bots spam , deve abilitare Javascript per vederlo