Immagine: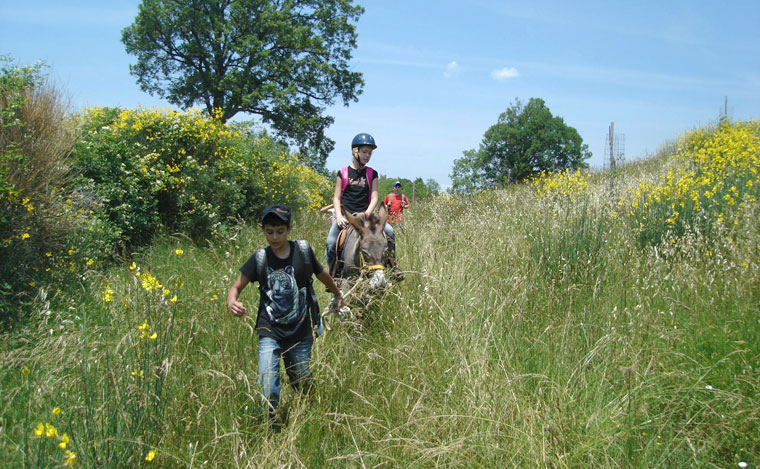 Initiatives and excursions in the company of horses and donkeys
» ASD EquiNatura - Pratovecchio Stia (AR)
We are offering excursions on foot and on horseback guided by qualified environmental guides, with programs of a wildlife, naturalistic, geological, archaeological, environmental, and food-tasting nature. We address individuals, groups and families with dedicated activities. We organize summer camps for children and teenagers, with programs for knowledge and an approach to horses, environmental themes and excursions. We offer excursions on foot for schools, as well as activities to approach the horses.
Find our proposals at: http:// www.equinatura.it
Contact us at 3283094444 or send us an email: info@equinatura.it
» Donkey activity "Gli Amici dell'Asino"
An opportunity to participate in environmental education workshops, trekking, summer camps, and themed days, in the Park of the Casentino Forests and neighbouring territories. The activities are assisted by officially recognized Environmental Hiking and Equestrian Guides of the Region of Tuscany (l. 42/2000) and by employees of the educational farm.
Info and reservations: 3200676766
» "Il Bosco di Rincine" equestrian centre
The Equestrian Centre offers days dedicated to families with small children (from 3 years), during which they organize walks for 2 hours all day with children on pony or donkeys. See calendar.
During the summer, one to two weeks are dedicated to families, with programs built on the needs of family groups, with many hikes and trekking in the mountains with the ponies carrying children and luggage.