immagine: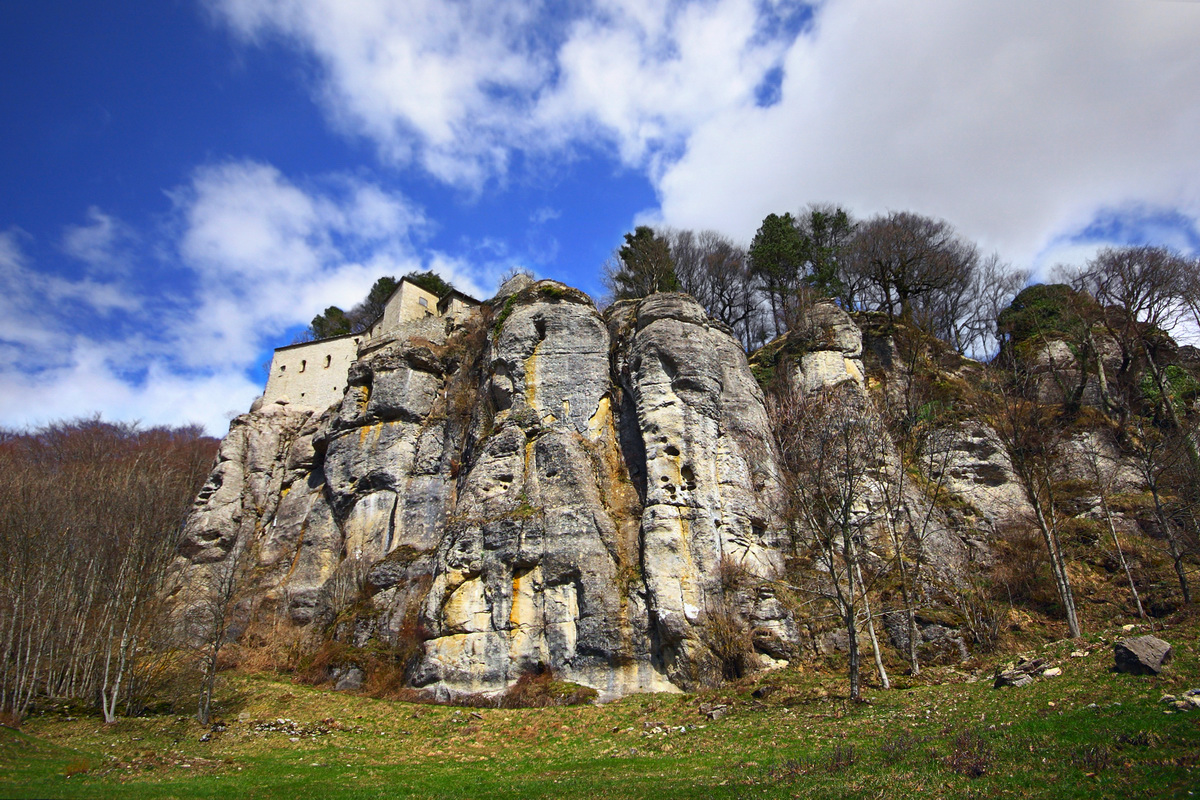 In May 1213 Count Orlando Cattani from Chiusi in Casentino donated Verna to San Francesco del Monte. This is the beginning of the story of one of the places most deeply imbued of mysticism in the West.
Even wanting to ignore - and this is not possible - the imprint of Saint Francis and of history, La Verna is an extraordinary place. The limestone cliff culminating in Monte Penna – where at the top western walls the monastic citadel appears - rises abruptly from the bed of clay on which it floats: the rocky cliff emerges, and is covered by the forest, preserved in its rich variety by almost eight centuries of Franciscan management that saw the forest as part of creation through which God's work was manifested, which as such was to be respected and venerated. Therefore, in La Verna the forest largely remained as it was: a magnificent mixed forest of large beech and white firs, and a rich undergrowth that includes holly and badgers.
Many miraculous events took place at the Sacred Mount of La Verna: among others, St. Francis received the Stigmata here during Lent in 1224. Numerous simply prodigious events also occurred, but they bear witness to the atmosphere that pervades the place: for example, the welcoming that the Saint had as soon as he arrived for the first time at the foot of the cliff, a multitude of singing birds, which led him to believe it was "the Lord's will that we live in this lonely mountain, because so much joy and celebration of our brothers the birds has come"; or the cohabitation with the falcon that inhabited the hair of the beech tree of Sasso Spicco, where the stone bed of the Saint was, and which every day "with his song and his beating of wings he called him in the morning". It is a fact that here, more intensely than elsewhere, there is the presence of a formidable "spiritus loci", with an immediate and intensely perceptible thickness. "Non est in toto sanctior orbe mons!" warns, exclaims and admonishes the inscription on the arch of the door that leads to the convent enclosure if one goes up the mule-track of the Chapel of the Birds; and in this sanctity the cliff and the forest have a role that is anything but negligible. Here the mixture between mysticism and nature, between thought and matter, is almost tangible.