Immagine news: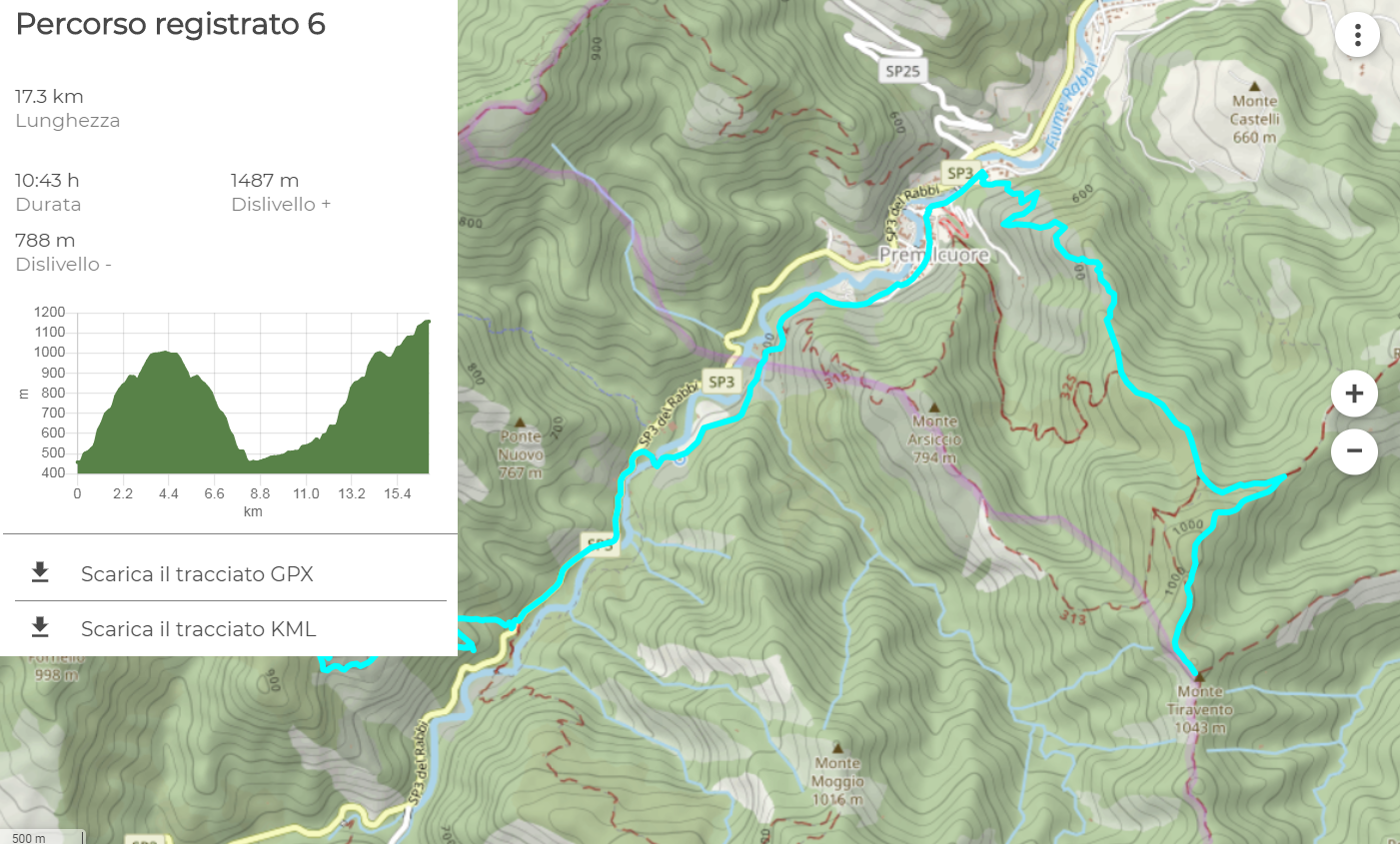 Foreste Casentinesi National Park is a touristic destination for many visitors and for this reason it has created various tools for the knowledge and exploration the protected area. Among these, the PNFC Trekking Map application is specifically dedicated to the network of trails in the National Park: completely free and available even offline on mobile devices (smartphone, PC, tablet), the application allows you to obtain information on trails, points of interest, thematic itineraries, visitor centers and refuges. Among the extensions recently introduced, the "draw a route" function allows you to create customized itineraries, starting from the points (departure, arrival, any stages of interest) selected by the user directly on the map. In addition to the actual track visible on the screen and downloadable in GPX and KML format, the function returns the characteristics of the path created, such as the total length, the difference in positive and negative and an estimate of the total duration.
The map, interactive and adaptable to different needs, represents a precious basis for the planning of excursions and visits, and constitutes a useful tool even during the excursion itself (without prejudice to the awareness of the precautions and the right behaviors to adopt when moving in a mountain environment ). Together with the map, which can be consulted on the website maps.parcoforestecasentinesi.it, the Park provides the new cartographic website dedicated to hiking, walking and cycling, full of descriptions and detailed information on the routes: trekking.parcoforestecasentinesi.it. For a more complete version, see the paper guides.
The mobile app is available for Android and iOS operating systems.
Download from Google Play
 
Download from iTunes