Immagine: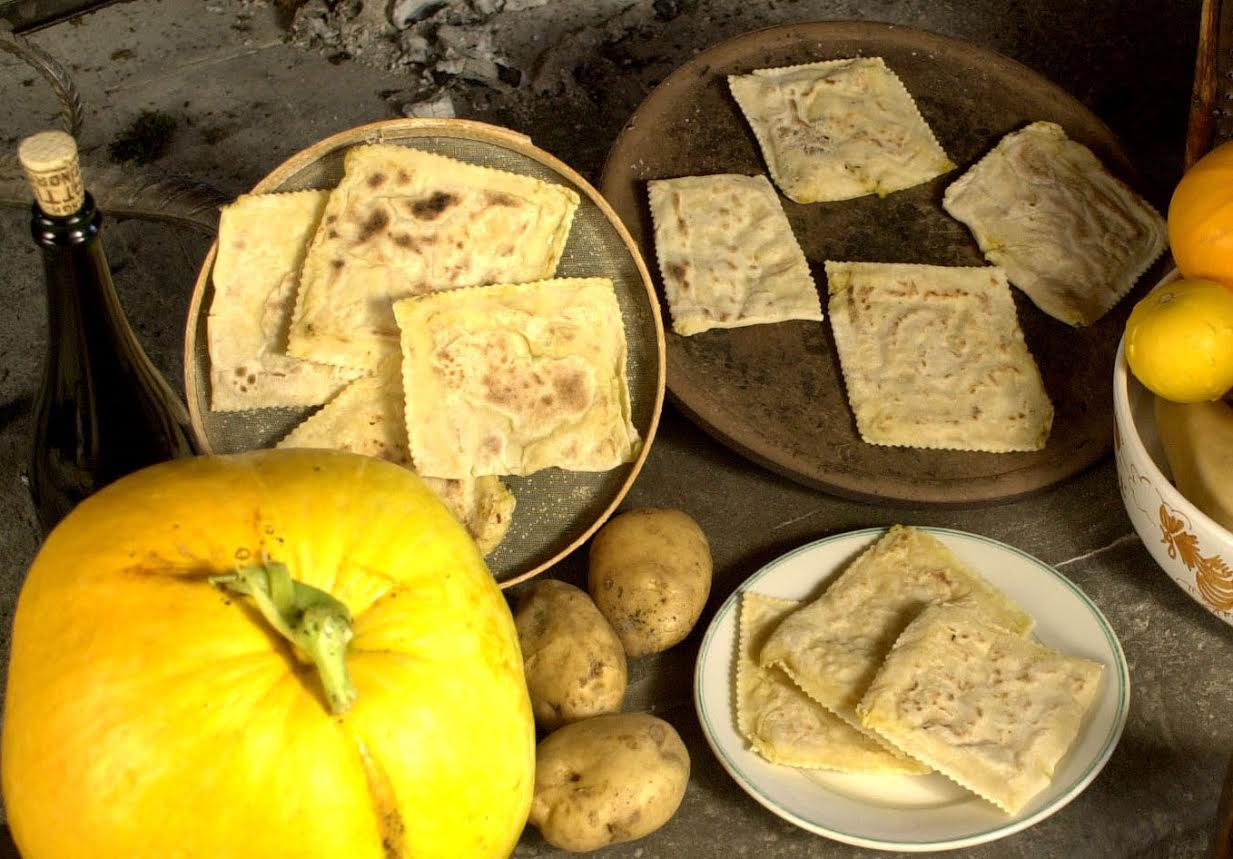 Testo:
History
Apparently there are no historical written testimonies of the "tortello sulla lastra" dumpling. Always considered one of the delicacies of the border lands between Romagna and Tuscany, it is certainly one of the best "pauper" foods obtained from the lucky combination of products from the lean lands of the Apennine ridge. Wheat flour and water to cook the pumpkin for the dough, with the addition of pumpkin, potatoes, garlic, onion, bacon, lard and pecorino for the filling: these are the basic ingredients of the dumpling, to which today is also normally added the Parmigiano Reggiano . The name of the product originates from the cooking system on a "slab" of sandstone which, with its particular roughness and a uniform distribution of heat, optimizes the cooking procedure.
Area of current production in the Park
Bagno di Romagna, Portico-San Benedetto, Pratovecchio, Premilcuore, Santa Sofia
Description
The "raviolo sulla piastra" looks like a large dumpling of variable size between 10 and 20 cm on every side, with a thickness of about 1 centimetre. Its flavour, strong but not aggressive, is obtained thanks to the fortunate combination of pumpkin, garlic, and bacon mixed with a potato puree.
Seasonality of the product
Its production was once linked to the period of maturation of the pumpkin, today it is possible to taste it from October to April.