Immagine: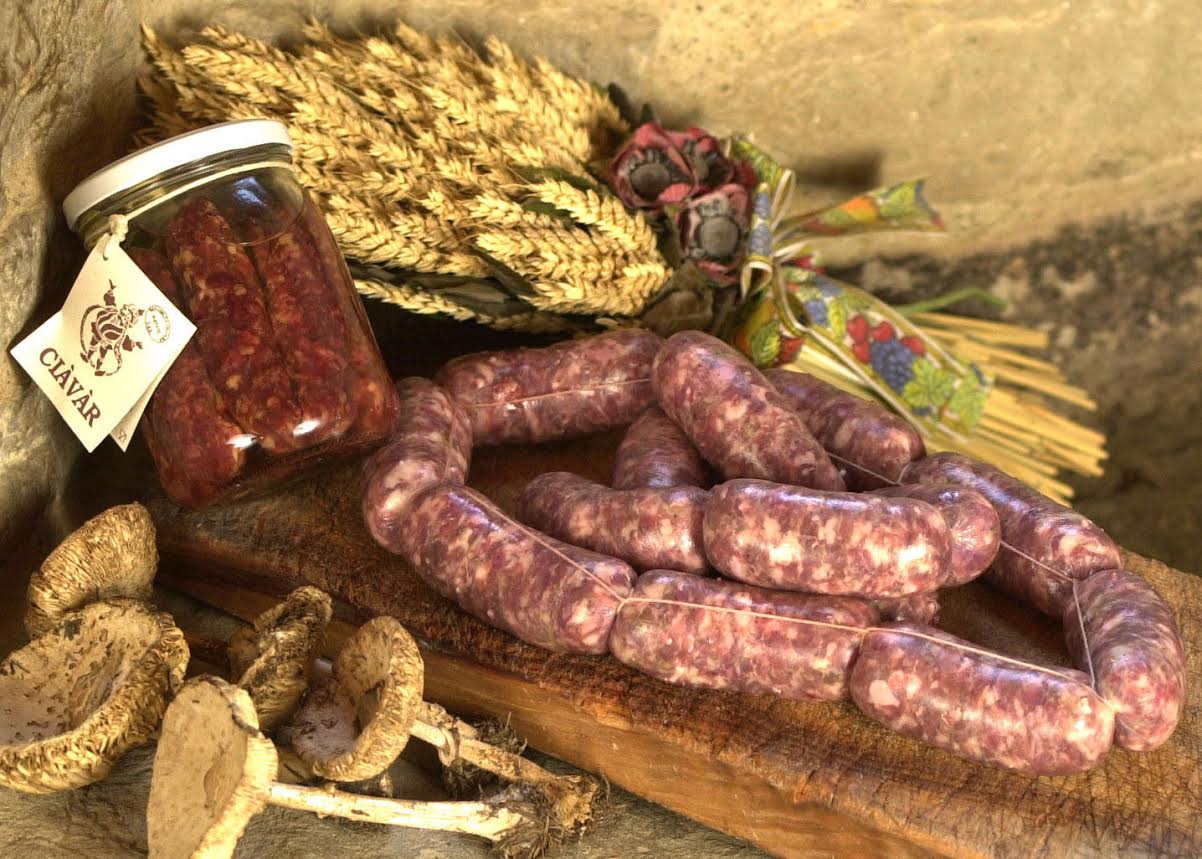 Testo:
History
For the "salsiccia matta" sausage or "ciavar", the same considerations of all other food products of pork origin apply. Nothing ever goes to waste from this useful animal; everything is used and the most skilled butchers have always obtained delights from the careful "scoring" of the meat. The history of the "ciavar" is lost in the stories of the old inhabitants of the Romagna valleys, and inside this sausage are preserved the virtues of the territory and of its generous inhabitants. This product is obtained thanks to the processing of the less valuable meats of the pig, such as the tongue, the heart, the cheek, and the offal from the boning of the head; these are ground and patiently kneaded with salt and pepper, plenty of garlic, and good Sangiovese wine. Garlic and Sangiovese are the two key ingredients of this very special product, as they enhance and soften the flavour making it a unique and unrepeatable sausage.
Area of current production in the Park
Bagno di Romagna, Portico-San Benedetto, Santa Sofia.
Description
The "ciavar" is similar to a sausage; the difference is in the colour, that changes according to the meat used that makes it more or less dark. This product is usually consumed fresh and cooked on the grill, but can also be seasoned or preserved in oil.
Seasonality of the product
All year long