Immagine: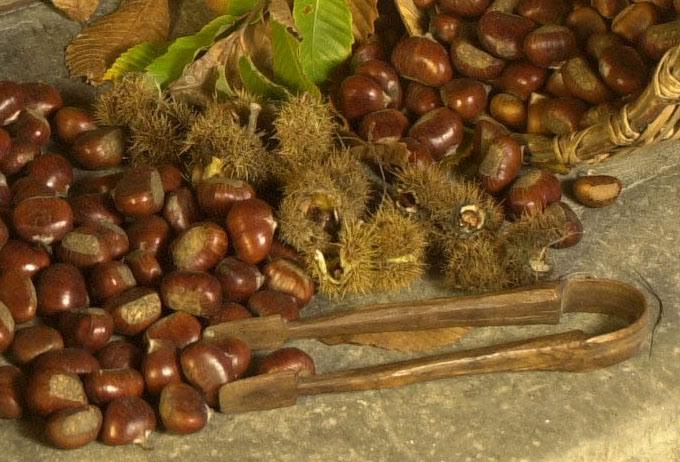 Testo:
The earliest evidence of the chestnut of Mugello dates back to Roman times, but it is only from the High Middle Ages that it assumes a strong economic importance, so much that it is mentioned in the registers of Florence's tribute tax since the 1300s. The Florentine land register mentions Mugello as a land with "...great abundance of large and tasty chestnuts....". At the end of the 19th century, the advent of the railway led to a strong development of the export of this fruit. After a period of crisis in the 50s, it is experiencing a new interesting development today. In 1996 the Marrone chestnut of Mugello obtained the I.G.P. (Protected Geographical Indication). In 1998 the Associazione Marrone del Mugello I.G.P. was set up to protect this product and its derivatives.
Area of current production in the Park
Londa, San Godenzo.
Description
The fruit is medium - large in size, an elliptical ovoid with a depressed apex. The Havana-brown peel has darker streaks and abundant internal hair. The seed, sweet and delicate, is cream-colored and covered with a thin brown film.
Seasonality of the product
The product is released for consumption from October 5 and can be found as a fresh product, fresh cured, dry with shells, dry shelled, and as flour.